Brand in a Day is the second most important event for startups, in the Brandery class. During this day companies have the freedom to refocus, rebrand or even rename themselves, in a short amount of time. Due to this unique opportunity, the Brandery chooses not to release names or information about the company until after Brand in a Day. On Thursday of last week, the startups headed over to 84.51° to take over their massive fifth floor and work with their partnered marketing agency.
A defining characteristic of the Brandery and Cincinnati is the abundance of resources we can offer to startups. Our companies have an exclusive advantage of partnering one on one with world-class marketing and branding agencies from the area. The relationships the Brandery has cultivated within the Cincinnati community allows for these agencies and our companies to work together efficiently, effectively, and cohesively. The partnering agencies come ready to work, understand the time constraint and donate their time for events like Brand in a Day.
This year we had the talented minds and guiding hands from: SpiceFire, Interbrand, LPK, POSSIBLE, RDG, Rockfish, Barefoot Proximity, Saatchi & Saatchi X and Context Digital.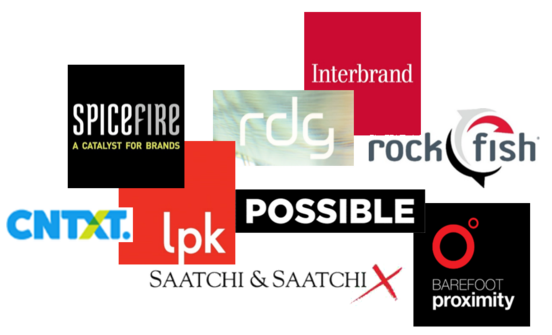 The partnered teams hit the ground running Thursday morning and utilized every inch of their workspace, at 84.51°. At the end of their 5-hour marathon, the startups and agencies presented their progress and vision for the future. One team changed its name while others shared that they were open to the idea and may work on changing it in the near future. While other teams developed a story that made their product or service easier to understand and more relevant.
Overall, the teams left 84.51° better positioned and looking energized. Some even continued their work and headed back to the agency's office. As startups continue to work with their agencies, we are all excited to see where they end up on Demo Day!
To get a behind the scenes look of what Brand in a Day actually looked like, watch this video compiled and edited by our multi-talented Program Manager, Justin!